Hey my wonderful readers! Welcome to the Summer of Love blog hop hosted by Candace's book blog, The Starry Eyed Revue, and YA Romantics. I am happy to bring you ANOTHER giveaway for Dawn of the Apocalypse!
What happens when you develop feelings for someone...but the world is ending?
Only time, and DAWN OF THE APOCALYPSE, will tell!
Release Date: August 9 by Mind C
January 1, 2000.
May 21, 2011.
December 21, 2012
These are just a few of the days humans prophesied as bringing catastrophic events that would end the world. We predicted nuclear warfare. Drastic climate change. A call from God.
We were wrong.
Cue the gargoyle invasion—laboratory bred mutants designed to slaughter humans. When the government goes AWOL and gargoyles are swarming by the hundreds, it's up to the citizens of the United States to regroup and save themselves.
Meet Cliff Matthews, a teenage boy separated from his entire family with the exception of his younger sister, whom he is desperate to keep alive. Along the quest to save their lives, he encounters people who aren't all that they seem. Everyday's a battle, but if he can't trust his own species, where does that leave his family?
And we can't forget the man who may be willing to sacrifice Cliff's life, if it means world domination.
In terms of doomsday, no one could've seen this coming.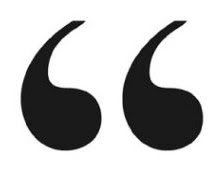 He looked at Hunter. From the blue glow of the television, he could see her face. She was lying on her back and her arm was raised over her head. Her fingers moved slightly as she stirred. Her pursed lips formed incomprehensible words. She was so delicate and vulnerable looking in this state. Something unrecognizable panged in his chest. It was almost as if he was seeing something he wasn't supposed to see; Hunter with her guard down. He drew her closer to him, putting his arm around her waist.
"Can you turn down the TV?" she murmured. He jumped, jerking his arm back.
She snuggled her head into his shoulder. "I didn't mean to wake you," he whispered. His heart beat quickened. He could feel her breath tickle against his cheek.
"It's okay." She stretched her back, her arm brushing his. His skin sizzled at her touch.
He swallowed, trying to regulate his breathing. She shifted, running her hand down his chest, leaving heat in her wake. She didn't know what she was doing to him, she was halfway asleep. It was fine.
"Were you dreaming?" he asked. She pressed her forehead to his temple, exhaling.
"I think I dreamt about my mother. And my father," she said softly. "But they were nightmares."
"Were they scary?"
She yawned turned opposite to him. "Yeah. But I'm not scared anymore. G'night, Cliff."
Cliff exhaled and tore his eyes away from her. "Good night, Hunter."
"Okay, so I like, REALLY want to read this book now!"
Well, you can! Just enter the Rafflecopter Giveaway below. Also I have another giveaway up for this book, which you can enter too! Yeah, that's right. TWO times the fun!